Granada Partners Approach To Outsourced Business Development
Enterprise Software: Granada Partners has two decades of success building partnerships with Accenture, Booz Allen, Deloitte, DXC Technology, EY, IBM, KPMG & PwC. When venture-backed security, infrastructure, compliance and applications software companies team with Granada Partners, they benefit from the depth of our knowledge, contacts and experience. We help companies develop alliance strategies and execution plans to identify, qualify, close and build partnerships that create incremental demand in viable market segments for their products or services.
Commercial Transportation: Granada Partners has experience building partnerships with global Class 6-8 OEMs like Daimler, PACCAR, Navistar & Volvo and large Tier One suppliers like Bendix, Bosch, Cummins & ZF TRW. Granada Partners will initiate, enable and monetize relationships with your target partners in the commercial transportation sector to develop alliance strategies and execution plans that identify, qualify, close and build programs that create incremental revenues.
Clients Benefit From Our Strategy, Approach and Expertise
Granada Partners has developed a suite of proven sales and marketing tools and methodologies to help companies quickly develop winning market positioning, target lucrative market segments, build effective marketing communications strategies, create revenue generating partnerships with industry leaders and implement sales processes that drive revenues up and incremental expenses down.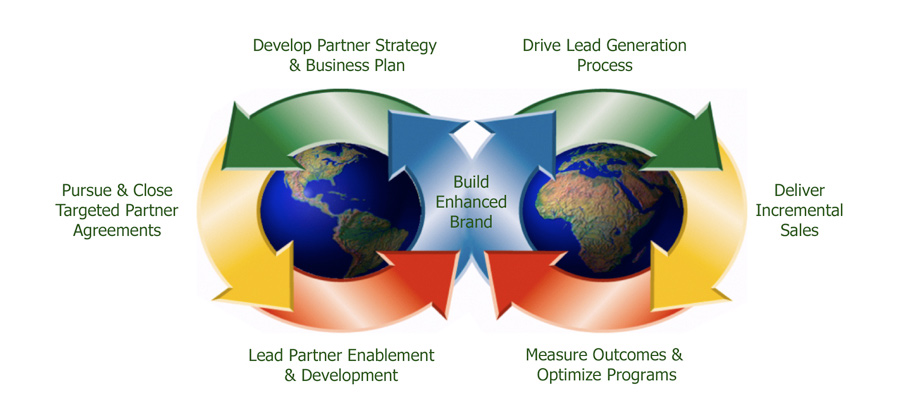 Critical Steps to Building a Successful Business Development Strategy
Develop The Strategy: Granada Partners incorporates your company's central business strategies and develops the partnering, alliance and channel strategy around that core. We seek to leverage the best minds in your company to build teaming approaches that deliver measurable results.
Target The Right Partners: Working closely with your company's sales and marketing teams, Granada Partners selects primary and secondary targets and performs discovery to uncover all historical experience between the targets and your company, your competitors and your customers. Granada Partners will then take responsibility and accountability for the sales cycles to close the desired partner set.
Develop Joint Value Propositions: We start the relationship by selecting a small number of value-added solutions that incorporate and showcase the strengths of both companies. Such value added targeting allows the new partnership to focus on delivering high-margin non-commoditized business that will add incremental benefit to both parties.
Prepare Partners for Success: Spinning up a relationship is vastly different from simply signing up a partner. Granada Partners works the details making sure that the partners are well trained and prepared to accurately represent, credibly deliver and professionally support your products and services.
Create a Powerful Brand: Granada Partners works closely with your marketing teams, and those of your partners, to ensure that your company gains the maximum attention from media and market analysts.
Build a Lead Generation Engine: Leads fuel the sales pipeline. We work closely with the marketing departments of both your company and your partners to coordinate and build a solid lead generation program - one that measures results and reports true return on investment.
Locate Incremental and Influenced Revenues: We are very good at managing the sales process, including evangelizing your value with partners sales forces, conducting regular pipeline reviews and driving revenue through your new alliance and channel partners.
Measure, Assess and Optimize: Granada Partners always seeks ways to improve the performance of all partners. We never stop asking how can we make your emerging channels outperform your best partners, and how can we make your best partners even better.
To Find Out More…
Contact Granada Partners today to discuss how your company would benefit from Granada Partners' Outsourced Business Development Strategy Assessment. During this confidential, ninety-minute conference call diagnostic, we'll speak with key members of your management team to review your business development, corporate development and technology alliance processes and develop a focused, actionable diagnostic report that highlights areas for improvements and presents recommended paths to success.